Arrival Process
Arrival Process
Arrival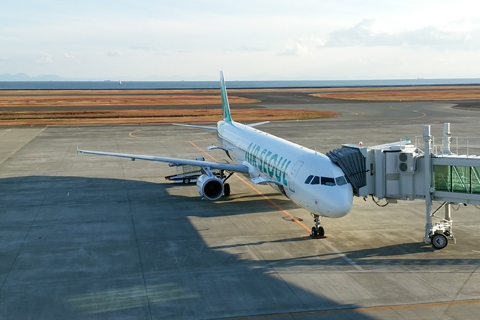 Arriving passengers enter the International Terminal from the 2nd Floor. Please proceed to Immigration on the 1st Floor.
Quarantine
If you are given a questionnaire from the Quarantine Service on the aircraft, please fill out all the required items and submit the form to the Quarantine Counter.
If you experience symptoms such as diarrhea or fever or otherwise feel unwell during your flight, please drop by the Health Consultation Office on your arrival.
Immigration Inspection
Japanese nationals and non-Japanese nationals should proceed to the relevant Immigration Inspection Counter and present their passports for inspection.
Claiming Your Baggage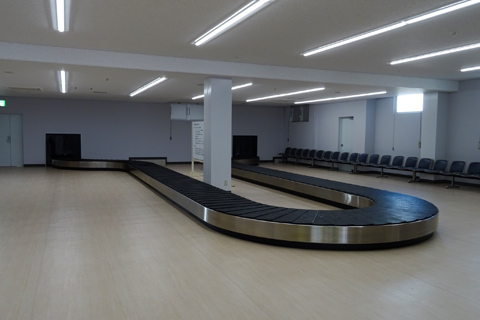 Baggage Claim carousel
At Baggage Claim (1st Floor), please collect your baggage from the carousel. If you have no unaccompanied baggage, please proceed directly to Customs.
If you have brought plants (plant products) or animals (animal products) from overseas, please proceed to the Plant/Animal Quarantine Counter before going to Customs.
If you accidentally leave an item on the aircraft, please inform an airline staff member (you may not return to the aircraft).
Customs Inspection
Arrival Lobby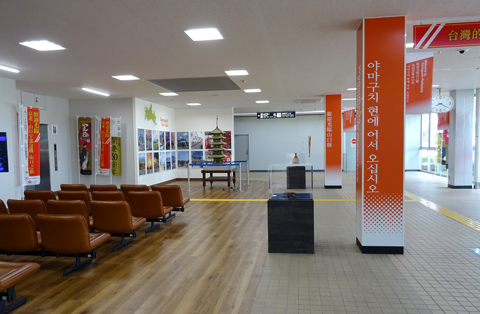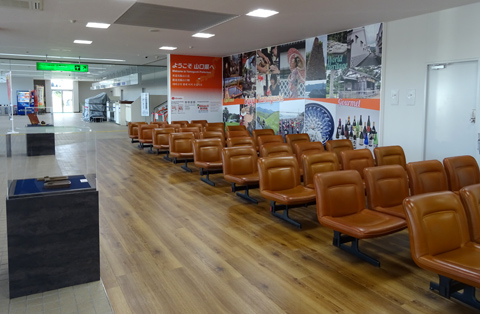 Exit for Arriving Passengers
Arriving passengers can meet and wait for people coming to pick them up in the Arrival Lobby (1st Floor).
Tourism information for Yamaguchi is available.