Arrival Process
Arrival Process
Arrival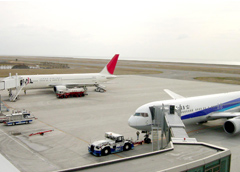 Arriving passengers enter the Domestic Terminal from the 2nd Floor.
Claiming Your Baggage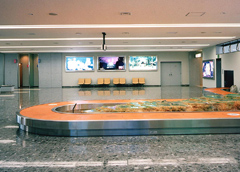 Baggage Claim carousel
At Baggage Claim (1st Floor), please collect your baggage from the carousel. If you have no unaccompanied baggage, please proceed directly to the Arrival Lobby.
If you accidentally leave an item on the aircraft, please inform an airline staff member (you may not return to the aircraft).
Arrival Lobby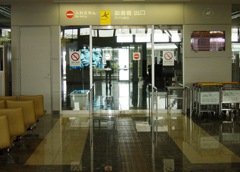 Exit for Arriving Passengers
Arriving passengers can meet and wait for people coming to pick them up at the Arrival Lobby (1st Floor).